Link
Link is the digital home for news and feature stories from alumni of Kansas State University Global Campus programs. It began as a printed magazine published twice per year in 2015 and transitioned to a digital-only platform in fall 2019. Link joins thousands of students, alumni and supporters of distance education who want to learn online, grow professionally and connect globally through Kansas State University.
Financial planning grad follows passion with veterans organizations
Rhett Batanides has been a busy guy throughout his young professional career.
He holds three degrees, including two master's, served as a pilot in the U.S. Air Force, has dabbled in government work, worked in commercial real estate and is even a franchisee of a popular soda and candy shop, Rocket Fizz. - Read More
---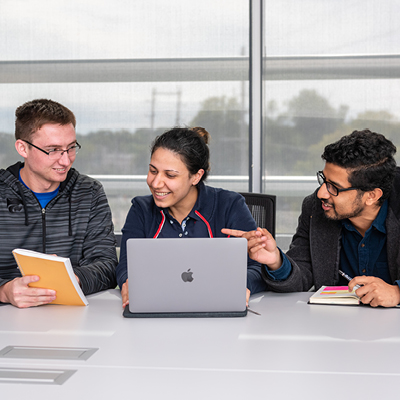 K-State continues to launch new online degree programs
As part of the university's commitment to providing lifelong educational opportunities for students around the world, K-State faculty and staff have stayed busy over the last couple of years bringing new degree and certificate programs online that are in-demand and provide practical skills to online students.
As an alumni member, we wanted to make sure you were aware of these new programs, whether you yourself are interested or know someone who might be, or are just curious about what sort of exciting new things we're doing. Read on for more information on what's new. - Read More